Mastermind open auditions coming to Bradford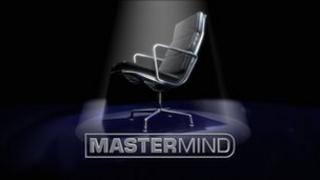 The BBC is holding open auditions in Bradford for the next series of Mastermind and the programme is looking particularly for women and Asian contestants.
The auditions will be on Thursday at the Midland Hotel in Forster Square from 0930 until 1700 BST.
The programme's Bill Mohin said: "Whether your passion is Florence and the Machine or Florence Nightingale, Michelangelo or Michael Jackson, all are welcome to apply."
The open auditions will each take around 30 minutes with some general knowledge questions and some discussion of the chosen specialist subject.
Cerebral challenge
Successful candidates will be offered the opportunity to appear on the programme and answer questions from the infamous black chair.
The programme was the brainchild of TV producer Bill Wright, a former RAF gunner, who created the format for the show.
Nearly 40 years later the format remains the same with specialist subjects followed by a general knowledge round and some of the toughest questions on television.
The current question master is John Humphrys, presenter of BBC Radio Four's Today programme.
To take part in Bradford call 0161 244 3723 or turn up on the day.