Leeds man jailed for festival tickets scam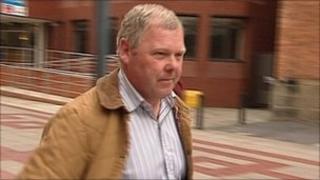 A Leeds man has been jailed for three years for selling hundreds of music festival tickets that did not exist.
Christopher Bundza, 45, from Goosefield Rise, Garforth, is thought to have made more than £50,000 from the scam.
West Yorkshire Police said he sold passes to the Leeds festival and other events on eBay but never handed them over.
Student Natalie McRae said she used part of her savings to pay Bundza £745 for festival tickets.
Speaking after the sentencing, the 18-year-old said: "He is just nasty and selfish."
Police said analysis of eBay accounts traced to Bundza showed that he sold 117 pairs of Leeds festival full weekend camping tickets for a total in excess of £46,000.
During the two-year police investigation, officers also uncovered that he sold more than £7,000 worth of tickets for the 2008 T in the Park Festival in Scotland and more than £3,000 worth of tickets for the 2008 V Festival in Essex.
He was found guilty of 17 fraud and money laundering charges following a trial earlier this year.
Det Con Carly North, from North East Leeds CID, said Bundza "callously lied and deceived a number of people".
She added: "For anyone buying festival tickets online I would ask them to stick to the relevant festival's authorised ticket agents, which you can see on the festival's official website, and pay for them with a credit card. This gives you some protection and the possibility of your money back if things go wrong."