Meals costs leaving a sour taste for Bradford family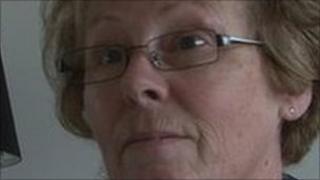 A family whose meals on wheels cost is almost doubling as a result of social care cuts in Bradford has attacked the changes.
As the council implements savings in its social care provision, £9.1m has been shaved off the adult services budget representing a cut of 7.5%.
Sheila Briggs said the cost of daily hot meals had risen from £3 per meal to £5.64.
The council said it was an unfortunate effect of funding shortfalls.
It comes as a BBC survey suggests there is a North-South divide in funding for adult social care following the government's Spending Review.
Adult social care spending will fall by an estimated 4.7% to £3.4bn in the North in 2011/12 and rise by 2.7% to £3.33bn in the South.
Mrs Briggs, whose mother and husband both receive care from Bradford City Council said the cuts would have a big impact on her family.
'Wrong people'
She said: "We're very happy with the meals on wheels service.
"But when we received the letter telling us the meals were going up from £3 to £5.64, well, we were just so shocked.
"We felt that we knew cuts had to be made, but that they were targeting the wrong people."
Mrs Briggs said her mother went to a day service twice a week, which she described as excellent.
"Mum's very happy there, at first it took some getting used to, but she loves going.
"But again, that (cost) keeps creeping up.
"It's just... you'll get a letter and it's gone up a couple of pounds.
"So yes, they're getting the services, but these service's costs just keep going up.
"The people using these services are not going to complain.
"They might complain to their families, but they're not going to pick up the phone.
"And they're certainly not going to stand outside the town hall and demonstrate about the cuts.
"So I just felt, shame on Bradford Council because they're just targeting the wrong people."
In a statement Bradford Council said: "The net budget for adult services is £112m.
"Savings of £9.1m have been identified.
"The council has not changed its eligibility criteria which remains at moderate needs.
"The removal of the £250,000 subsidy (from Bradford Council) for the hot meals service will mean the price rises from £3 to £5.64 per meal. The price of frozen meals has not been changed."
The council needs to make a total saving of £48.6m as a result of cuts in government funding.