Ex-magistrate from Bradford gets suspended term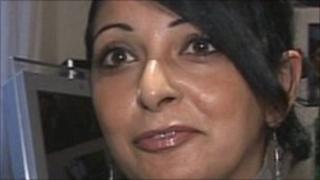 A former magistrate found guilty of defrauding a city council has been given a suspended jail sentence.
Salima Hafejee, 45, of Whitechapel Road, Cleckheaton, Bradford, had dishonestly claimed £992 from Bradford City Council.
Hafejee, who was honoured with an OBE, was ordered to do unpaid work by a judge at Leeds Crown Court.
She denied the fraud charge and said after the case she would appeal against the conviction.
A jury convicted Hafejee of defrauding the council over a grant to an organisation she had set up for young people.
Hafejee, who was sentenced to a 28-day suspended jail term, won the OBE in 2008 and resigned as a magistrate when she was accused of the crime.