River Colne return for grayling after pollution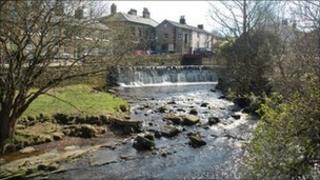 Part of the River Colne in West Yorkshire will be restocked with 5,000 fish after the river was polluted last year.
The four-month-old grayling will be introduced on a stretch near Huddersfield, from Marsden to Milnsbridge.
The eggs come from adults caught in North Yorkshire's river Nidd.
The fish have been bred and grown at the Environment Agency's fish farm at Calverton in Nottinghamshire.
Peter Mischenko, fisheries technical officer at the Environment Agency, said: "Grayling live and breed in rivers and were one of the species affected by the incident.
"We aim to protect our rivers and waterways as much as possible."
Fry will grow
It is hoped the river will attract more anglers becoming one of the best grayling rivers in the country.
The fry will grow in the river and begin to spawn themselves in the spring of 2013.
There have been several events that have led to pollution entering the River Colne in the last few years.
The latest was believed to have followed a fire at a factory in 2010 which caused chemicals and glue to seep into the river.