Work Foundation MS report findings backed by Leeds man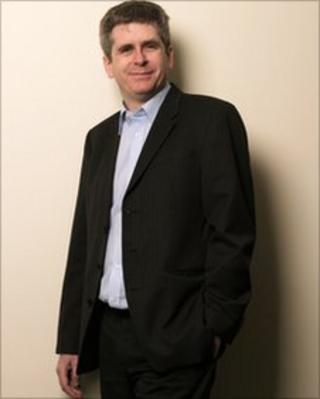 A Leeds man with multiple sclerosis (MS) has backed a report that supporting employees with the condition could cut a £66m welfare bill.
Town planning consultant Matthew Collins said: "I have the condition but I don't want to let it rule my life."
The Work Foundation report says support for workers with MS means those who wish to work should be able to.
The report claims such support means government savings and improved quality of life for sufferers and their carers.
Mr Collins, 41, was diagnosed with MS in 2010 and has been working at Turley Associates in Leeds for more than four years.
He said: "Everyone's MS is different, my set of symptoms are about mobility and my ability to work."
Since his diagnosis his employers have made adjustments at work and among his team of 12 colleagues to help him continue working.
'Highly unpredictable'
These changes include a designated parking space and being able to work from home one day a week.
"Working from home helps to manage my energy levels and has proven to be very helpful," he said.
"Without the company's support it would be a lot harder to work.
"MS is highly unpredictable but I am planning to work as long as I can. I am planning to work through to retirement."
Bob May, Mr Collins' line manager, admitted: "Good quality, experienced staff are difficult to come by so it isn't entirely altruistic, it's good business sense.
"To become a chartered town planner takes four years of study and a further two years of training.
"That's a big investment by the state and not to recognise that is rather shortsighted."
The Work Foundation is an independent authority on work and its future, it aims to improve the quality of working life.
In 2010 Lancaster University formed an alliance with the Work Foundation.
The report claims that the working lives of up to 100,000 people in the UK are affected by by multiple sclerosis.
It states that the working time of people with the condition is reduced by an average of 18 years.
According to the report the sum of £66m represents the average annual Employment Support Allowance bill due to lost working years.