Debra Samuel fights outcome of new food labelling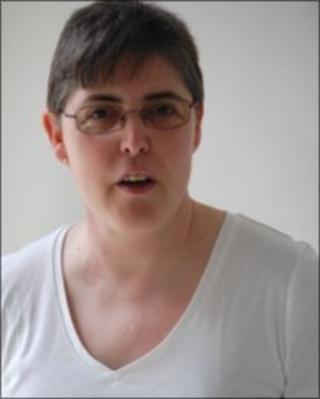 A Leeds mother is tackling a large company about new food labelling laws, using a social network site.
Debra Samuel's son Matthew suffers from coeliac disease, so he cannot eat anything that has gluten in it.
Matthew's favourite crisps are labelled 'suitable for coeliacs' and he knows that he can always eat a bag without suffering an adverse reaction.
Due to EU food labelling rules Walkers crisps will not be labelled as suitable for coeliac sufferers in future.
PepsiCo, makers of the crisps, said in a statement: "We have had to remove the 'suitable for coeliacs' label from our packaging because new European legislation governing gluten free foods requires us, and all other food companies, to do so."
Three days' pain
As a coeliac Matthew has problems with his auto-immune system.
His inability to process gluten leads to pain for more than three days if food like bread or biscuits are eaten.
One readily available product, that is labelled gluten-free and that Matthew knows he can eat, is his favourite crisps.
Gluten is found in wheat, rye, barley or oats, and even a trace amount can cause problems.
Ms Samuels said: "If I could take the pain on myself I would do, but all I can do is fight for him."
PepsiCo added: "On this occasion we have not changed our recipes. However, over time, recipes may change so we always advise consumers to check the ingredients or contact our customer services team for the latest information."
Ms Samuels said: "If you don't know, you can't risk eating it.
"I feel very strongly that companies do not understand the impact."
Ms Samuels launched a Facebook group to retain a notice on the crisps and almost 300 people have joined in the first five days.
New rules say that products can only be labelled gluten-free after January 2012, if they contain under 20 parts-per-million of gluten, or a tenth of the present limit.