Skelton Grange cable death boy named by police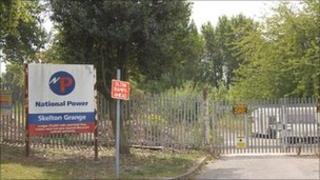 A 16-year-old boy who was electrocuted during a suspected attempt to steal copper cable at a disused Leeds power station has been named by police.
Ryan Woolams, whose address has not been revealed, is believed to have tampered with cabling at the site on Skelton Grange Road in Stourton.
His body was discovered on Sunday by a CE Electric UK security guard.
Police said three youths had been interviewed in connection with suspected theft.
CE Electric said it had dealt with 279 incidents of metal theft in West Yorkshire in the last year.