Leeds University academics pass 'no confidence' vote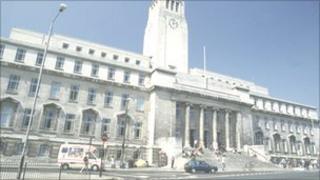 Leeds University academics have passed a vote of no confidence against the government's handling of higher education in England.
The university's senate backed a motion condemning the policies of Universities Minister David Willetts.
Malcolm Povey, University and College Union president at Leeds, said the vote was an "important, symbolic gesture".
The government said changes were needed to create a sustainable system for the future.
From next year, universities in England will be able to charge up to £9,000 a year for undergraduate degree courses.
Mr Povey said the changes were "potentially highly damaging to one of the most successful education systems in the world".
He added: "The government has created chaos and no-one can see where it's going to lead... I personally think it's very irresponsible."
Reforms 'fair'
Mr Povey said the vote was passed by a "small majority" at a senate meeting earlier this week.
The same vote has previously been passed by academics at Oxford and Cambridge.
A spokesman for the Department for Business, Innovation and Skills, said: "Universities have always been bastions of free speech and debate.
"However, our student and university finance reforms are fairer than the present system and affordable for the nation.
"No student will be asked to pay upfront costs, there will be more financial support for poorer students and those who go on to earn the highest incomes will make the largest contributions after they have graduated.
"Our reforms put students in the driving seat while putting universities on a sustainable footing for the future."