West Yorkshire officers renew baby death appeal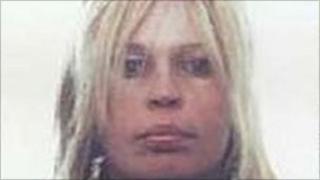 Five years after the discovery of a baby's body by workmen renovating a 300-year-old mansion police are still trying to trace the mother.
The boy's body was wrapped in a bin liner in the grounds of the house in Barkisland, near Halifax in July 2006.
Despite a nationwide search, detectives have never found the child's mother Angela Owen, who disappeared in 2004.
West Yorkshire detectives are renewing their efforts to find Ms Owen, who had been living at the property.
Det Sgt Bill Hargreaves said: "It is now five years since the discovery of the baby and we need to speak to Angela about it.
"Angela was 35 years old at the time of the discovery and would now be 40
"We are doing what we can to trace Angela so we can discuss this.
"The death of a young child is always particularly distressing and we need to know she is OK.
"Someone out there must have met Angela and know where she is.
"I need those people to come forward and tell me what they know."
Different names
A post-mortem examination at the time revealed the baby was a newborn and born full-term and could have been at the property a year before being found. There are no suspicious circumstances surrounding the baby's death.
Police said Ms Owen was known to have used many aliases, including Ann Hall, Carla Geissler and Helen Gee, and had spent time in Weston-super-Mare.
She is described as 5ft 9ins (1.7m) tall, very slim with blonde shoulder length hair and brown eyes.
The property used to be owned by Emmerdale actor Richard Thorp, who played Alan Turner in the soap, but he sold it more than a decade before the baby was discovered.