Kabul patrol looms for Halifax policeman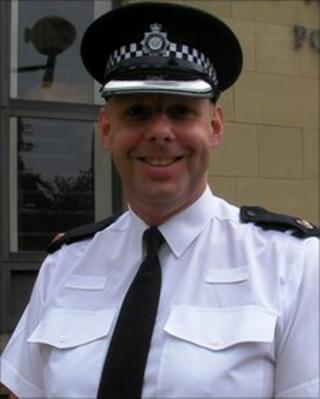 A police superintendent will be swapping the streets of Halifax for those in Kabul.
Supt Stan Bates, head of operations in Calderdale for West Yorkshire Police, is flying out to Afghanistan on secondment.
Supt Bates said: "If we can get a stable Afghanistan, that actually affects our communities in West Yorkshire."
He is one of 30 UK police officers helping nine international operations.
He added his work with the Afghan police would also reduce the chances of "radicalisation" of "vulnerable" young people in the UK.
The officer joined West Yorkshire Police in 1985 and has previously worked in Belarus and Ukraine on behalf of the United Nations International Drug Control Programme.
He is married to a serving police officer and has a daughter.