Leeds schools get more pupil places from 2012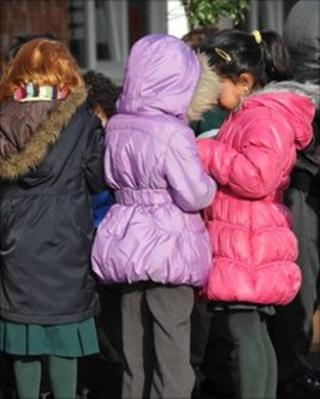 Three Leeds schools will have more places for pupils from 2012 to cope with an expected increase in demand.
Wykebeck Primary and Bracken Edge Primary will each have extra reception places from September next year.
Carr Manor High School will expand in age range from 11-18 to 4-18 years, with new facilities for 210 primary pupils.
The increased demand for places follows a rising birth rate and more families moving into some areas of the city.
Leeds City councillor Judith Blake, executive board member for children's services, said the programme "will ensure that children will have the best possible start to their learning".
The new places for the 2012-13 school year mean that Wykebeck and Bracken Edge will eventually grow from 315 to 420 pupils.
New schools
The changes at Carr Manor will see the school grow from 965 to 1,175 pupils.
The council's executive board will also start public consultation in September on expanding two more existing schools, and plans for two new schools, for the 2013-14 school year.
Public opinion will be sought on the expansion of Rawdon St Peter's Primary and Morley Newlands Primary.
New schools may be built in Beeston and Harehills.
Bramley St Peter's Primary will also expand its places without a statutory process.
The announcement follows the expansion of places at 11 primary schools for the 2011-12 school year.