Kirklees Council proposes £5 charge for garden waste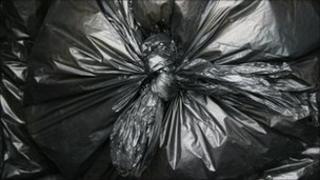 A West Yorkshire council is planning to charge residents a minimum fee of £5 to collect garden waste.
Kirklees Council currently has a free garden waste collection but states that the new charge will save £228,000 and cut four staff posts.
The council said only about 12% of households in Kirklees used its existing free collection.
With the introduction of the charges, the council expects garden waste collection will "fall significantly".
The suggested charge, to be paid in advance, is set at £1 per bin bag but with a minimum charge of £5.
The council is also proposing to charge £25 for the council's wheeled bins to be delivered to newly-built homes.
This is expected to save a further £25,000.
The changes will be discussed at the council's cabinet meeting on Tuesday 2 August and, if agreed, will introduce charges from October.
The council will continue to take garden waste at its household waste recycling plants and promote home composting.
No garden waste will be allowed in wheeled bins.
The changes have been introduced in response to cuts introduced in the budget due to reductions in government funding.
Kirklees Council, which has no overall control, covers Batley, Dewsbury, Huddersfield and Holmfirth.