Consultation to extend dog control orders in Leeds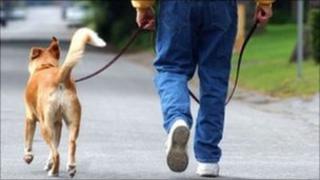 Powers to control dogs in public in Leeds could be extended under proposals being considered by the city council.
Dog control orders put in place this year mean the animals have to remain on leads in some areas if they are causing a nuisance.
The council now wants to hear what people think about a proposal that on certain land dogs should be kept on a lead at all times.
Areas of land include cemeteries, carriageways and footpaths.
Dog control orders mean pet owners can be fined up to £1,000 for not keeping a dog on a lead and allowing a dog to enter land from which dogs are excluded.
Councillor Mark Dobson, Leeds City Council's executive member for environmental services, said: "These orders are aimed at controlling dog behaviour - particularly when they are acting dangerously - and we want to know whether people would us to take this further.
"For instance, when we have looked at this previously, it has been suggested that there are merits in keeping dogs on leads."