Leeds 'innovation lab' tackles poverty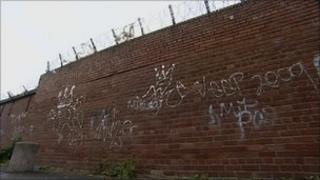 A Leeds resident is so concerned about his city that he is organising a day to "disrupt" poverty.
Mike Chitty, a self-employed business consultant, has organised the "innovation lab" discussion to generate workable ideas.
Already 35 people have signed up to the meeting in October but he is hoping for up to 100 to attend the day.
Mr Chitty said: "I want this to be a symbol that a lot of people worry about poverty in Leeds."
Mr Chitty, a former community worker, said he was aware that areas of high deprivation ring the city centre.
Figures from the End Child Poverty campaign show that almost one in four children in Leeds lives in poverty.
Experimental day
Mr Chitty said: "I think that the poor will get poorer, I do not think 'trickle down' works.
"The day is a laboratory, it is experimental, some of the ideas generated will work, some won't."
He added that participants do not have to be an expert to attend.
Social policy research charity the Joseph Rowntree Foundation welcomed Mr Chitty's event.
Chief executive Julia Unwin said: "Far too many people become trapped in a life on benefits and face major obstacles to going back to work.
"Our research has repeatedly demonstrated, poorly paid, insecure work does not provide long-lasting routes out of poverty."
The idea to hold a meeting predates the recent disorder in England. Mr Chitty said he came up with the plan as he watched a BBC One documentary, Poor Kids, in June.
Part of that programme was filmed on an estate in Bradford.
Mr Chitty said the day had been organised through social media and on a "pay what you can, free is fine" basis.
He said: "It won't get rid of poverty but it will make a difference."