Bid to save Hornsea holiday home for Wakefield children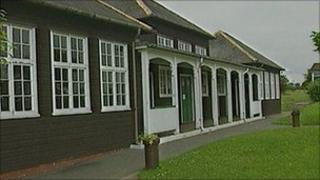 Campaigners have been given a month to submit proposals which may secure the future of a school holiday home.
Wakefield Council said it had to stop funding the Hornsea Outdoor Residential Centre, in East Yorkshire, which costs more than £234,700 a year to run.
Interested groups have been given until the end of September to submit detailed plans to take over the centre.
The council said other options included closing and selling the centre. A decision will be made next month.
The centre is made up of old wooden structures, which can accommodate 54 young people and seven staff in dormitory blocks, with a separate toilet and shower block.
From April 2010 to March 2011, 1,274 children from 38 schools used the centre.
'Loved it'
The council said the number of schools using the centre had declined in recent years and the building required upgrades, which would cost between £800,000 and £1.5m.
Elaine Dawson, a member of the Save Hornsea Residential Centre campaign group, said: "There's some kids I know who have never been to the coast.
"They have never seen the sea and they have gone to Hornsea, seen it and they have loved it."
A council spokesman said: "We have given interested parties until the end of September to come up with proposals for the future of Hornsea Centre.
"We will consider those proposals carefully and will then make a decision."