Leeds burglary crackdown: 40 arrested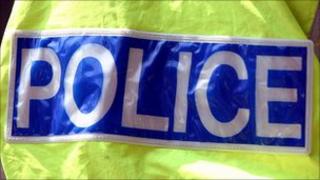 Forty people have been arrested in Leeds over the past week as part of a police crackdown on burglary.
West Yorkshire Police said 11 people were arrested on Monday, with more expected in the coming days.
The arrests come four months after the Audit Commission criticised Leeds for having the third highest burglary rate in England and Wales in 2009-10.
Police said the arrests were part of a two-year anti-burglary crackdown set up in response to the Commission's report.
'Caught and convicted'
Acting Ch Supt Paul Money, from West Yorkshire Police, said the arrests should act as "a serious wake-up call" to anyone wanted on a warrant in connection with burglary.
"They should not sit comfortably because, before long, they can expect to be caught and convicted," he said.
The arrests were made by the Safer Leeds Burglary Taskforce which was launched in June at a cost of £1.3m and is aimed at reducing the number of burglaries in the city.
Councillor Peter Gruen, the chair of Safer Leeds, said the arrests showed the taskforce was determined to tackle burglary "head on".
"Already there has been a 7% reduction in burglaries in Leeds for 2010-11 compared to the previous year, but we know there is still more to do," he said.
Police said they also planned to visit addresses known to have been used by people wanted in connection with burglary.
Neighbouring residents would receive "wanted" cards naming the person officers wanted to trace and asking for information about their whereabouts.