British Science Festival back in Bradford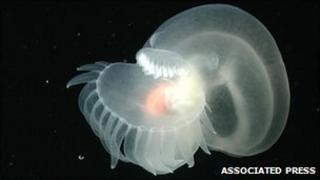 The British Science Festival will once again take place in Bradford after a gap of over a century.
Billed as one of Europe's biggest science festivals, it will see 350 of the UK's scientists and guest speakers discuss the latest developments with the public.
Hosted by the University of Bradford, some 50,000 visitors are expected at the talks, discussions and workshops.
The 2011 festival will start on Saturday and last until Friday.
The annual science event has already visited Bradford, in 1900.
Success in research
The festival is organised by the British Science Association to advance the public understanding of the sciences and engineering.
The events are also intended to celebrate Bradford's University's success in research in medicine and health, sustainable environments and solar activity.
Speakers will include Sir Ranulph Fiennes, the explorer, and Professor Robert Winston, the fertility expert and TV presenter.
The first such meeting was held in September 1831 and the annual event has continued interrupted only by wartime.
Recent venues for the event have included York, Liverpool and Birmingham, and in 2012 it will be held in Aberdeen.