City Varieties auditorium named after Jimi Heselden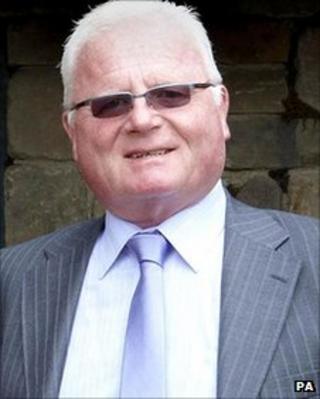 A Leeds theatre is to name its refurbished auditorium after a late multi-millionaire from the city.
The City Varieties Music Hall will name the auditorium after Jimi Heselden, who died after an accident last September.
Mr Heselden, 62, a former miner turned entrepreneur, made his fortune with his Leeds-based firm Hesco Bastion.
His family made an donation to the historic theatre through the endowment fund, Jimbo's fund, which continues his philanthropic work throughout the city.
Mr Heselden's widow Julie said: "We think that it is a lovely way of recognising Jimi in the city that he cared so much for."
The City Varieties is to reopen on Sunday, 18 September after a £9.9 million refurbishment and following the family's donation will feature the Jimi Heselden auditorium.
The theatre was the home of The Good Old Days, the BBC's long-running TV variety show for over 30 years.
Built in 1865 above the Swan Inn, the Grade II* listed theatre is one of the best preserved examples of Victorian music halls.
The refurbishment has been carried out to replicate the 1890s-style of the theatre.