Killer Andrew Lindo deceived family of murdered fiancee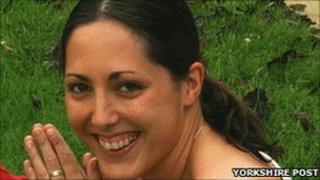 For two months, Marie Stewart's family were led to believe she had deserted them, that she had disappeared in the middle of the night for a life with a new man.
Relatives and friends sympathised with her fiance, Andrew Lindo, when Miss Stewart failed to see her children over Christmas and missed her son's first birthday.
Lindo, however, knew that his fiancee was dead as he had brutally killed her and hidden her body in their garage.
The music teacher used Miss Stewart's Facebook profile and mobile phone to cover up his crime and convince people that she had left the country and was happy.
But he was caught out when some relatives became suspicious and contacted police.
Officers searched the couple's home in Holmfirth, West Yorkshire, in February and found her body in a suitcase.
Lindo, 29, has now been found guilty of murdering Miss Stewart, 30, after a trial at Bradford Crown Court.
Miss Stewart was married when she met Lindo at Huddersfield University and began an affair with him.
The couple moved in together and were described in court as a "perfect little family".
Lindo, however, claimed their relationship had deteriorated since the birth of their son and he sought his emotional needs from other women because she was "rude and demeaning" towards him.
He said he killed her after losing control during a row in which he accused Miss Stewart of mistreating their daughter.
'Caring and conscientious'
The prosecution said the claims of mistreatment were false and created a "wholly misleading impression" of Miss Stewart.
Miss Stewart was described in court as a devoted mother who was "very caring and conscientious".
She was, however, said to be struggling with the pressures of a demanding job as a school support assistant, while also looking after her young children.
Her sister, Katie Stewart, said that she turned out to be a "fantastic" mother, despite not being seen as very maternal before she had children.
Katie Stewart said she was worried her sister may have been suffering from post-natal depression, but she said the impression of Miss Stewart and Lindo was that they were a "very, very happy couple".
Amanda Utley, who was in a relationship with Miss Stewart's father Robert, said: "The children were always at the forefront of her mind. They were her world.
"She was an absolutely wonderful mother, always doing things with the children, talking about them a lot, their progress."
Giving evidence during the trial, Robert Stewart said Lindo was a "very plausible actor" who "managed to convince a whole series of other people Marie had initially gone abroad to this caravan and subsequently gone abroad".
In the days after his daughter's body was found, Mr Stewart told the BBC the family were "devastated" by Miss Stewart's death.
He said: "She was a loving mother who would do anything for her children.
"Her daughter knows mummy is in heaven."