Loch search continues for missing Yorkshire grandfather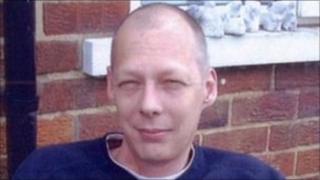 A Scottish loch is being searched in connection with the disappearance three years ago of a West Yorkshire man.
Steven Cooper has not been seen since he left his home in Huddersfield on 21 January 2008. His car was found by police on the A86 near Loch Laggan.
The loch, near Fort William, was not searched at the time. His family have been campaigning for it to be trawled.
Underwater specialists and West Yorkshire Police divers have been searching the water since Tuesday.
Mr Cooper disappeared on his 47th birthday, leaving behind a wife and child. He has since become a grandfather.
His car was found a week later in the Scottish Highlands.
An RAF rescue helicopter and police dog handlers were involved in the original search around the loch's shoreline and on nearby hills.
'Need closure'
His sister, Tricia Cooper, said: "We've been campaigning with the police to search that loch.
"It's the last area we can push for to get an answer. The loch wasn't searched initially - roughly a 50-mile area around the loch was searched, but not the loch itself.
"To us, as Steve's family, we need closure on that loch. We need to know if he's in there or not.
"If Steve is found we will deal with that as a family, the way any family would deal with it.
"If he isn't found we need to step up our campaign to find where he is."
The search is expected to continue until Thursday evening.