Underwater search fails to find missing man in loch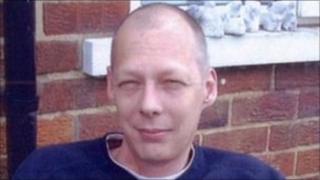 An underwater search of a Scottish loch has failed to find a Huddersfield man who went missing over three years ago.
Steven Cooper's car was found by police on the shores of Loch Laggan, near Fort William, in January 2008.
Six divers from West Yorkshire Police and a marine sonar company carried out a search of the loch this week.
The sonar firm has now said it is satisfied that there is no body in the water.
Mr Cooper disappeared on his 47th birthday, leaving behind a wife and child. He has since become a grandfather.
The loch was not searched at the time. His family have been campaigning for it to be trawled.
Mr Cooper's mother and brother went to the Highlands to monitor the search, which has been going on since Tuesday.