Stepfather quizzed over fatal Wragby farm fire bailed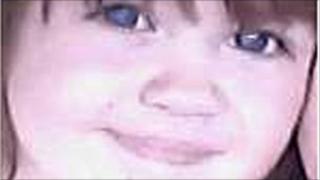 The stepfather of a girl who died in a fire at a farm in West Yorkshire has been released on bail after being questioned on suspicion of her murder.
Two-year-old Isobel Dobson died in a van which caught fire at Hessle Farm, in Wragby, near Wakefield, on Friday.
Her one-year-old half-siser, who was also in the van, was rescued from the vehicle and treated for burns.
Isobel's 37-year-old stepfather had also been questioned on suspicion of attempted murder.
The fire at the farm is being treated as suspicious.
A joint investigation by West Yorkshire Police and West Yorkshire Fire and Rescue Service is continuing.
The family had been at the farm tending to a horse before the fire started in a barn being used to store hay.