Petition to safeguard Wharfedale hospital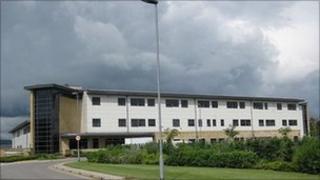 A petition is being presented to health officials in Leeds calling for assurance over the long-term future of a community hospital.
The Support for Wharfedale Hospital Campaign collected about 3,000 signatures after Leeds NHS Trust closed a ward.
The hospital was rebuilt and re-opened in 2005 at a cost of £13m after a community campaign to save the site.
The Trust has been contacted for a response.
A Dutch-owned construction company won the Private Finance Initiative contract with Leeds Teaching Hospitals Trust to build the Wharfedale Locality Hospital in Otley.
The new facility was built next to the existing Wharfedale Hospital, off Newall Carr Road in the town.
A spokesman for Leeds Teaching Hospitals said: "The Trust has recently publicly confirmed its commitment to Wharfedale Hospital.
"It is a modern, well-designed building and provides a high quality environment which is popular with local patients.
"As with all hospitals, the services provided at Wharfedale are bound to evolve over time as the NHS changes.
"The closure of Ward 1 during the summer was linked to the reorganisation of older people's hospital care across Leeds which saw services and expertise concentrated in significantly improved facilities at St James's.
"This move has strong clinical support and has led to better overall quality of care for elderly patients.
"We are working on our strategy for Wharfedale Hospital for the next three years, and have already taken steps to improve the utilisation of the building, including increasing the number of operations carried out on site.".