Son in tribute to hit-and-run victim Sheila Pickles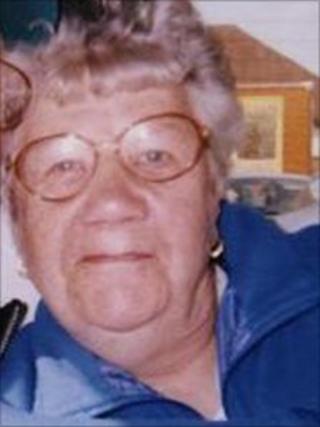 The son of a woman who was killed in a hit-and-run crash in Leeds has paid tribute to her.
Sheila Pickles, 79, was hit by a car near a bus shelter on Carlton Hill, Little London, shortly after 13:30 BST on Wednesday.
The driver of the car did not stop and police have urged them to come forward.
Mrs Pickles's son David and his wife Sandra said she was a "warm and loving, caring person who had all the time in the world for everyone else".
They added: "She always had time to talk to everyone and always had sweets for the children.
"She was a grand person and very independent. She loved to be out and about.
"She was greatly loved and all of our family members will miss her so very much.
"She has died under such awful circumstance and we are all finding this so very difficult to come to terms with."
A West Yorkshire Police spokesman said the car would have passenger-side and headlight damage and he urged the driver or anyone with information to come forward.
The vehicle involved has been described as a small silver, grey or dark car.