Leeds child protection 'significantly' improved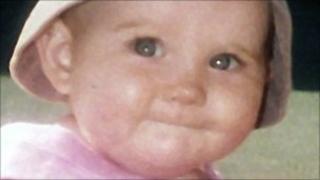 Children at risk of abuse in Leeds are being given better levels of protection, inspectors have found.
A report by children's services watchdog Ofsted said "significant progress" had been made since the last inspection of the city's child protection services.
In July 2009, Ofsted inspectors said some children in Leeds were being left "at potential risk of serious harm".
Inspectors said arrangements to ensure children's safety were now "adequate".
The 2009 inspection followed a serious case review into the death of two-year-old Casey Mullen, which found better communication between agencies in the city could have have prevented the toddler being murdered by her uncle.
'Very reassuring'
The latest Ofsted report follows an inspection last month.
Inspectors highlighted the speed at which children's social care cases were now dealt with.
Judith Blake, chairwoman of the Leeds Children's Trust Board, said the report's findings were "very reassuring".
"It confirms that the changes we have put in place really are already making a huge difference to the well-being and safety of children in Leeds," she said.
Mrs Blake added that inspectors had not identified any children left at potential risk of harm.