Wakefield's art is featured in Italian travel magazine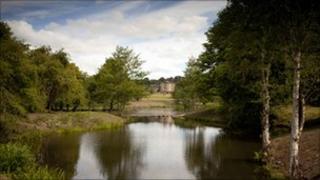 An Italian monthly travel magazine has praised the art and culture on view in a West Yorkshire city.
The Yorkshire Sculpture Park and the Hepworth gallery are highlighted in the October edition of Bell'Europa, a Milan-based magazine with a readership of 300,000.
Welcome to Yorkshire chief executive, Gary Verity, said Wakefield was "fast becoming a European capital of sculpture".
And he said coverage of Yorkshire in such titles would encourage more people to visit, spend money and boost the economy.
The Hepworth opened in May and is named after sculptor Barbara Hepworth, who lived in Wakefield until the age of 18.
It contains dozens of Hepworth's works and prototypes as well as pieces by Henry Moore and JMW Turner.
The director of the gallery, Simon Wallis, said: "It's been a superb start.
"We've won two national awards and welcomed over 250,000 visitors who have travelled from far and wide - Japan, France and even Australia."
The Yorkshire Sculpture Park, just outside Wakefield, opened in 1977. It covers 500 acres and now attracts about 300,000 visitors a year.