Hornsea holiday home for Wakefield children to close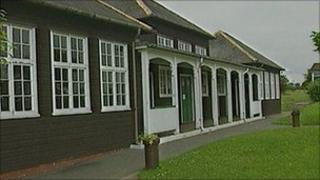 A holiday home for school children is to close despite efforts by teachers and parents to save it.
Wakefield Council said it could not afford to keep open Hornsea Outdoor Residential Centre, in East Yorkshire, which costs £234,700 a year to run.
The council offered interested groups the chance to produce business plans to keep it open but it said none were viable.
The centre's nine staff and their union representatives have been informed.
The complex opened in 1937 and can accommodate 54 young people and seven staff in dormitories.
'Much sadness'
The council said the number of schools using the centre had declined in recent years and the building required upgrades, which would cost an estimated £1.5m.
Last month Elaine Dawson, a member of the Save Hornsea Residential Centre campaign group, told the BBC: "There's some kids I know who have never been to the coast.
"They have never seen the sea and they have gone to Hornsea, seen it and have loved it."
Councillor Olivia Rowley, cabinet member for children and young people, said the decision to close the centre had been taken "with great regret and reluctance".
She said: "I appreciate that Hornsea is a very valued resource which has been enjoyed by generations of Wakefield school children for many years and that this decision will cause much sadness.
"The centre needs a lot of money spending on it and the council is faced with saving £67m from out budgets over the next four years."