New clue over Leeds hit-and-run death of Sheila Pickles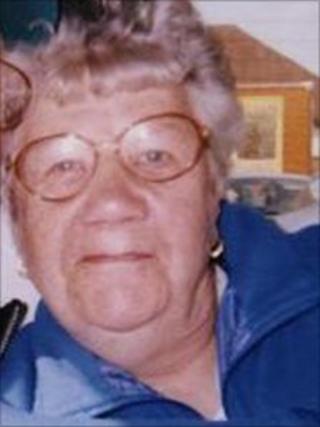 Police investigating a fatal hit-and-run crash in Leeds said they have identified the type of car involved.
Sheila Pickles, 79, died in hospital after she was hit by a car near a bus shelter on Carlton Hill, Little London, shortly after 13:30 BST on 5 October.
The driver of the car did not stop and police have urged them to come forward.
Analysis of pieces of a smashed headlight found at the scene has pinpointed the car as a Renault Laguna produced between 2001 and 2005.
The car is thought to be silver, grey or dark-coloured, police said.
Det Ch Insp Simon Atkinson, of West Yorkshire Police, said: "It is a week since the incident that took Sheila Pickles's life and left her family devastated.
"Given we now know the type of vehicle involved I would like to appeal to anyone who knows someone who has a Laguna of that age and registration that received damage to the front passenger side and headlight from Wednesday last week.
"I also want to hear from anyone who has been asked to repair a Laguna with such damage in the last week or asked to supply a replacement headlight or other parts."