Leeds pub The Kiln loses licence after shooting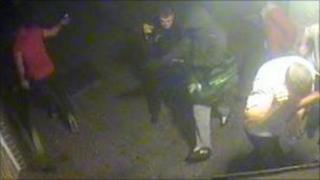 A pub in Leeds where a man was shot has been closed down.
A 31-year-old man was shot in the back outside The Kiln on Brignall Garth, Burmantofts, last month. He is recovering from his injuries.
Leeds City Council's licensing sub committee decided to revoke the pub's licence after receiving an application from police.
Members heard drug dealing allegations and received a letter from one resident who described the pub as a "hell hole".
West Yorkshire Police applied for the licence to be reviewed on the grounds of serious crime and disorder taking place at the premises.
Last month the committee decided the problems at the pub were "so serious" that it suspended its licence "for the protection of the public", until the licence could be reviewed in full.
In her letter, the resident, whose identity was protected, said she had witnessed "violence, drug taking, drug dealing, screaming, shouting".
'Synonymous with crime'
The letter continued: "The shooting which took place last month was the last straw.
"This year I have had to stop my two daughters playing out in our front garden due to the level of violence, swearing and shouting which has come directly from the pub.
"The recent shooting has scared both my daughters to death.
"Please close this pub down for good, even better knock it down. We are sick to death of the place."
The woman's husband, who spoke at the meeting, said afterwards he was "ecstatic" at the decision.
Insp Jackie Hawkes, of the Burmantofts and Richmond Hill neighbourhood policing team, said: "The premises had become synonymous with crime and disorder and despite increased policing in the area and work with the licensee, the situation had not improved and was affecting those living in the surrounding area.
"We take the views of those living locally very seriously and I am pleased with today's decision."