Woman held over poisoned dog biscuits in Morley park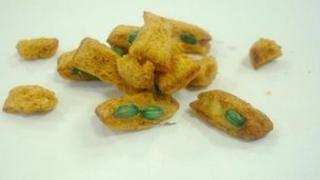 A woman has been arrested after dog biscuits mixed with rat poison pellets were found in a West Yorkshire park.
The biscuits are thought to have been left in Churwell Park in Morley, near Leeds, on Sunday morning.
A dog walker called police after her pet ate some of the biscuits and a vet confirmed they were laced with rat poison.
A 44-year-old woman from Cottingley has been arrested and bailed in connection with the incident.
Leeds City Council has cleared the biscuits from the park.
Police have urged anyone who walked their pets in the area since Sunday morning to seek the advice of a vet.
Insp Paul Sullivan, who leads the Morley neighbourhood policing team, said: "These incidents are utterly shocking and callous, and I would encourage anyone who has witnessed suspicious activity in Churwell Park in the last couple of days to come forward as soon as possible.
"Incidents of this nature are offences under the Animal Welfare Act, and anyone found guilty faces a fine of up to £20,000 and possibly six months in prison. We will be pursuing these incidents vigorously, and anyone responsible can expect to face the full force of the law."