Leeds wins National Lottery Best Arts Project vote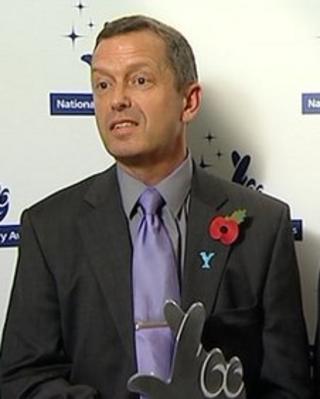 A West Yorkshire dance company has thanked the voters who helped it win the National Lottery Awards Best Arts Project for 2011.
Northern Ballet and Phoenix Dance Theatre won the award for their combined new headquarters in Leeds.
Mark Skipper, Northern Ballet's Chief Executive, said he was "extremely grateful" to everyone who voted.
A public vote picked the £12m purpose-built headquarters winner from a shortlist of 10.
The building, at Quarry Hill in the city centre, officially opened in January 2011.
During the last year both companies have created new dance productions and toured these around the UK.
The six-storey building has been described as the largest purpose-built space for dance outside London.
Mr Skipper said: "It's a place where everybody can come and dance."
More than 200 young people attend its dance academies and thousands of dancers use the building's seven studios and 230-seat performance space.
The new building received £4m of National Lottery Funding through Arts Council England.