Adam Chadwick shooting murder: Leeds teenager arrested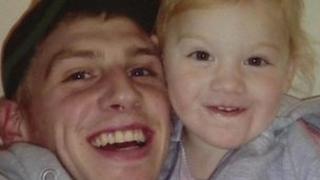 Police investigating the murder of Adam Chadwick, who was shot at his sister's home in Leeds in 2008, have arrested a 19-year-old man.
The teenager, from the Leeds area, was arrested during the morning on suspicion of murder and robbery.
Mr Chadwick, 20, a father of one, was shot when three masked men and a woman burst into the house in Clifton Mount, Harehills in Leeds, on 24 June 2008.
He died in hospital two days later from a single bullet wound to the head.
Mr Chadwick had a daughter who was three years old at the time of the shooting.