Bradford Girls Grammar School to join state sector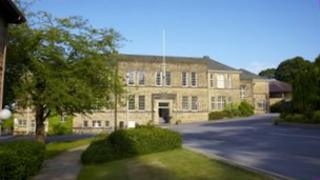 A fee-paying West Yorkshire school is set to join the state sector by applying to become a free school.
Bradford Girls Grammar has currently less than half the maximum number of pupils and it hopes the move could take the roll to about 900.
The school, which currently charges about £11,000 a year, hopes the change will be completed by September 2013.
A free school is state-funded but outside of local authority control.
A Bradford Girls Grammar spokeswoman said when founded in 1875, the school was the first girls-only school, at a time when education for girls was not seen as essential.
The school became fee-paying in 1976.
The spokeswoman said that businesses are struggling in the current economic climate and "every institution is feeling it".
"The governors want to return the school to the community," she added.
Sharon Colilles, who has a daughter at the school, said she had "mixed feelings" about the move to a free school.
She said that not having to pay future fees now gave an opportunity "to think about university" for her children.
"It feels like a windfall," she added.
500 inquiries
A spokeswoman said the school had received an "overwhelming level of support" for the change and had already received 500 inquiries from interested parents.
The school will remain on its current 17-acre site on Squire Lane, Bradford.
The senior school will keep its current name and the school said all pupils already at the school are guaranteed a place after any change.
Former past pupils include the late Labour cabinet minister Barbara Castle and TV decorator Linda Barker.
Batley Grammar School in the neighbouring Kirklees district became a free school in September 2011.