M62 speed cameras record 1,000% rise in offences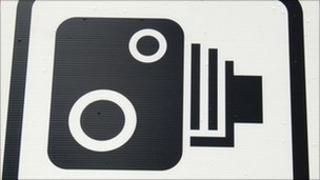 The number of drivers caught by speed cameras on part of a motorway in West Yorkshire rose by more than 1,000% in 2011, figures from the West Yorkshire Casualty Reduction Partnership reveal.
About 11,000 drivers were caught by average speed cameras at major roadworks on the M62 in 2011, compared with just 1,000 in the previous year.
Roger Wantling from the Highways Agency said the rise was worrying.
He said speeding motorists were putting themselves and other at risk.
The cameras measure speed between two points to make sure drivers are not breaking the average speed limit.
No explanation
They are often set up at major roadworks where temporary speed limits are in place.
Mr Wantling said he could not explain the dramatic rise in the number of drivers ignoring the 50mph speed limit on the M62.
"The number does concern us. These cameras are purely for safety," he said.
"From the Highways Agency's point of view, we do not reduce speed limits unless we have to."
Andrew Howard, head of road safety for the Automobile Association, said it was "very, very surprising" that so many drivers had flouted the law.
"The problem may be that people either get blase about them when they have been there for a long time if they feel they aren't catching people.
"Or, of course, there may be something that means people just don't think they are there at all," he said.
Mr Wantling said the only way motorists would avoid having to pay a fine as a result of being caught on camera was to stick to the speed limit.