Girls approached by man in Chapeltown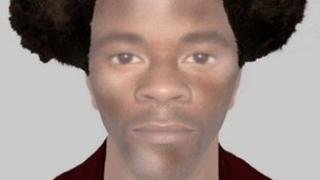 Police in Leeds are looking for a man who has approached an 11-year-old girl and followed others in the city.
West Yorkshire Police said he tried to grab the arm of the girl near Francis Street, Chapeltown, in November.
A man, believed to be the same offender, has recently been reported to police for following two 10-year-old girls on nearby Leopold Grove.
A spokesman for West Yorkshire Police said patrols had been increased in the area and schools had been put on alert.
The man is described as black, in his late 20s or early 30s, with distinctive light and dark patches on his skin.
Insp Matt Davison said: "Incidents of this type are rare but are understandably very concerning.
"Local schools have been made of aware of the incidents and we have additional patrols in the area.
"I would ask people to remain vigilant and get in touch if they recognise the suspect or have any information about the incidents."