Government considers drink-drive law change after plea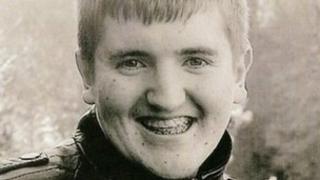 The government will consider whether the licences of suspected drink-drivers should be revoked following an appeal by the sister of a young crash victim.
Jamie Still, 16, died in Otley, West Yorkshire, on New Year's Eve 2010 after being hit by a car driven by Max McRae.
Mr Still's sister Rebecca said it was unjust that McRae, 21, of Warren Lane, Arthington, Leeds, was able to drive until he was jailed eight months later.
David Cameron agreed to look at whether the law should be changed.
Last week Rebecca Still, 13, said anyone charged with drinking and driving should immediately have their licence taken away from them.
She has set up an online petition calling for the law to be changed.
Raising the matter on behalf of Mr Still's relatives at Prime Minister's Questions, Liberal Democrat MP for Leeds North West Greg Mulholland said: "His family had to face the fact that the person who killed him continued to drive for a further eight months until sentencing."
Mr Cameron responded by saying: "My heart goes out to your constituents for the loss that they have suffered.
"You raise a very important point about what happens in cases like these and what you can and cannot do with bail conditions.
"I will certainly go away and look at that, it may well be this is something we can consider alongside the recommendations we are considering about drug-related driving."