Wakefield Cathedral verger cleared of groping woman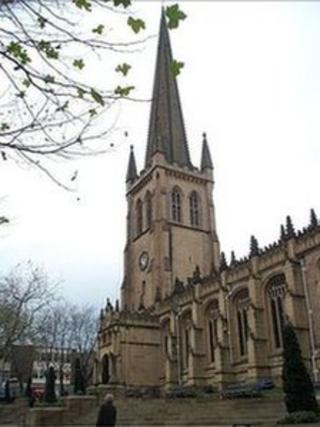 A verger has been cleared of sexually assaulting a woman in a West Yorkshire cathedral.
The jury at Leeds Crown Court took less than 30 minutes to clear Nicholas Whitaker of groping the woman in Wakefield.
The incident was alleged to have happened shortly before an ordination service last July.
The 34-year-old said he was "shocked" when informed of the allegation, and thanked supporters outside court.
Mr Whitaker, of Richmond Road, Wakefield, denied fondling the woman's breasts as she stood talking to the head verger.
He told the jury: "I thought it would be a fun idea to go behind her and give her a brief hug from behind and say 'hello'."
He said his hands were closed and if he did brush against her chest it was "unintentional".
Mr Whitaker, who told the court he was homosexual, added: "I would have no reason to touch her breasts, no wish to touch her breasts."
He said the hug lasted about two seconds but the woman, who cannot be named for legal reasons, claimed she had been fondled for between 30 seconds and a minute.