Leeds day care users hit by big rise in costs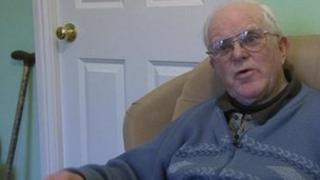 The cost of adult social care in Leeds has dramatically increased as the authority faces cutbacks in its budget.
In one case a visit to a day centre which had cost a user £4.60 now comes with a charge of £29 - a 530% increase.
Leeds City Council said it faced tough decisions as social care consumed a significant amount of resources.
Colin Darnbrook, who used to visit a council-run day care centre said the rise from £4.60 per day to £29 had been too much for him to bear.
He said: "It's very, very sad that a price should be put up by such a huge amount.
"Although I like going to the day care centre, no thank you, no more."
In a document provided by Leeds City Council, the authority revealed the maximum amount for day care attendance and transport for "older people" would be set at £29.
Charges for users with learning or physical disabilities were set at £47 per day at day care centres.
Sandie Keene, who is responsible for adult social care at Leeds City Council said there was a difficult balance to strike in the provision of care across the city.
Ms Keene said: "Charges are means tested and so they are only given on people's ability to pay.
"Reviewing and considering charges is always a very emotive issue and very difficult.
"But we are trying to make sure that the provision of our services is as fair as possible for everyone."