Two-year-old Aaron Booth 'killed by toxic plant food'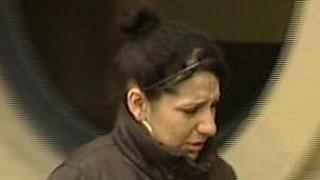 A two-year-old boy from West Yorkshire died after drinking poisonous plant food his mother was using to grow cannabis, a court has heard.
Lauren Booth, 24, was allegedly growing the drug in her home at Norris Close, Huddersfield.
She was asleep when her son Aaron drank the toxic liquid on 6 November 2010, Bradford Crown Court was told. Aaron died in hospital 11 days later.
Ms Booth denies wilfully ill-treating or neglecting her son.
Aaron had not been fed on the day he drank the liquid plant food and was probably extremely hungry and thirsty, the jury was told.
Ms Booth had earlier gone to bed at about 06:00 GMT that day, the court heard.
The liquid drunk by Aaron was pH Up brand plant food, which is commonly used in hydroponic growing.
Prosecutor Thomas Storey said information on a notebook and laptop seized from the house by police, as well as Ms Booth's comments to Aaron's father while their son was in hospital, showed that the plant food was being used for growing cannabis.
Aaron died 11 days later at Leeds General Infirmary after suffering serious injuries to his windpipe, stomach, pancreas and spleen, the court heard.
The trial continues.