Father tells of 'knock on door' over blast injuries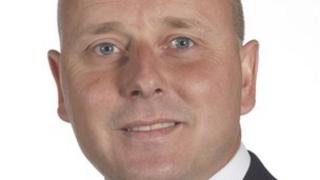 A father whose son was injured by an improvised explosive device (IED) in Afghanistan has told of the "knock on the door" when military officers delivered news of the blast.
Robert Light, the leader of the Conservative group on Kirklees Council in West Yorkshire, said it was the moment his family had been dreading.
His son, Matthew, aged 19, was on patrol with the Yorkshire Regiment when the bomb exploded in Helmand province in December.
Mr Light said the news that six soldiers, including five from the Yorkshire Regiment, had been killed in Helmand when a large bomb blew up their Warrior armoured vehicle had resonated with his family.
He said: "As a family we've relived the thoughts and experiences of 30 December.
"It brought it all back and we just feel so much sympathy and our thoughts are with the families.
"The guys have only been out there a short time and for six of them to be killed is just horrendous."
Heart-stopping moment
Mr Light said he could recall being told his son had been a casualty of the conflict.
He said: "What happens is you get a visit.
"That is one of the most heart-stopping moments that any military family will go through.
"You know about it, you know it's always there, that it would be the worst possible moment.
"But when it happens you just can't put it into words... those families, I know what I went through. I can't imagine how it was for them."
Mr Light reflected on comments made in some reports about the young ages of the soldiers who were killed.
He added: "When you're involved in it, you don't actually think about that.
"But they are so professional and so beyond their ages. You wouldn't recognise them in the street [but] they are very mature adults doing a professional job."