Leeds street attacks: 14 released due to 'insufficient evidence'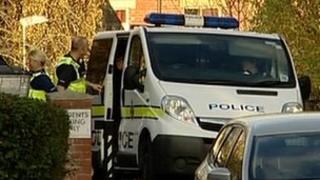 A total of 14 people arrested after a series of street robberies in Leeds have been released from police bail due to a lack of sufficient evidence.
Ten people, mainly students, were assaulted and robbed within half an hour in Woodhouse on 23 November.
All 14 suspects had been released after "extensive inquiries", West Yorkshire Police said.
The incidents had been the focus of a "thorough and detailed" investigation by a team of detectives, police said.
A group of 10 to 15 men were believed to have been involved in seven incidents between 20:00 and 20:30 GMT on 23 November.
Police said the victims had been threatened and assaulted and two people required hospital treatment.
Insp Ian Scott, from the north-west inner neighbourhood policing team in Leeds, said the robberies were "unprecedented" in nature and had understandably caused concern among students and other residents.
Mr Scott said a team of specialist detectives had investigated all the incidents, and officers were "unable to secure sufficient evidence to charge any of those arrested with any of the offences".
At the time of the incidents, police had "worked closely" with security staff at the city's two universities and had mounted extra patrols in Woodhouse to reassure the local community and deter further incidents, he added.
"We have continued to liaise closely with the universities and other agencies to do all we can to keep students safe and prevent street robberies," he added.