New home for closure-threatened Yorkshire arts resource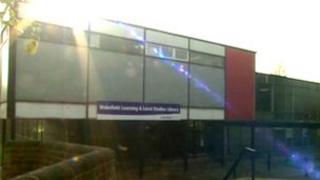 A new home has been found for a Yorkshire arts resource which was threatened with closure.
The Yorkshire Libraries and Information (YLI) Music and Drama Service in Balne Lane, Wakefield will close to the public on 31 March.
Subject to legal agreements, the collection will be moved to Leeds Central Library and the music housed at Kirklees Library in Huddersfield.
The collection will be managed by social enterprise Fresh Horizons.
The arts resource is used by many amateur dramatic companies, choirs and orchestras.
The local authorities which subscribe to the service are Barnsley, Bradford, Calderdale, Doncaster, East Riding of Yorkshire, Kirklees, Leeds, North Yorkshire, Rotherham, Sheffield, Wakefield and York.
Mike McCusker, Fresh horizons managing director, said: "As a local social enterprise we are delighted to support the Yorkshire Library and Information Council in ensuring this important cultural resource continues to serve community groups who play such a crucial role in enriching the lives of their members and audiences across the area and beyond."