Arrests over assault in Paddock area of Huddersfield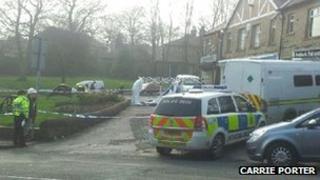 Two people have been arrested in connection with an alleged assault on two men in Paddock, Huddersfield.
West Yorkshire Police said a 45-year-old woman and a 35-year-old man were in custody following the incident in Luck Lane on Thursday.
A 19-year old man was taken to Leeds General Infirmary following the incident. Police said he was in a stable condition.
A 27-year old man was released from hospital after treatment.