Leeds Metropolitan students create independent record label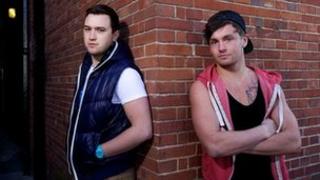 Two university students have turned their final year degree into an independent record label.
Voodoo Records UK was set up by Leeds Metropolitan University undergraduates Kieran Edwards, 21, and Tom Howson, 20.
Mr Edwards and Mr Howson specialise in electro, house and dubstep music.
Due to graduate with BSc (Hons) Music Technology in the summer, the pair secured a deal with American music agency Baseware Distribution.
The deal means their music will become available on iTunes, Beatport and Spotify.
"For our degree project we wanted to set up a music label, but rather than do it hypothetically we decided to do it for real," said Mr Edwards.
Three of the artists signed to Voodoo Records UK are students from Leeds Metropolitan University - MMBeats, Dirtytrix and A Squared.
Yorkshire events company Voodoo Events will launch the pair's first album, One, at The Warehouse nightclub in Leeds on 26 April.