Official portraits of the Queen on show in Leeds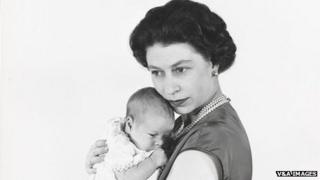 A selection of official portrait images of the Queen will be in West Yorkshire for the Diamond Jubilee celebrations.
The photographs at Leeds City Museum were taken by royal photographer Sir Cecil Beaton over three decades.
The Queen was a young princess when she first sat for Beaton in 1942 and he photographed her on many occasions, including coronation day in 1953.
Beaton's archive of royal portraits now belongs to the Victoria and Albert museum (V&A) in London.
The collection of more than 60 photographs includes images of the Queen with each of her newborn children; Prince Charles in 1948, Princess Anne in 1950, Prince Andrew in 1960 and Prince Edward in 1964.
Following his death in 1980, Beaton bequeathed his archive of royal portraits to his secretary Eileen Hose. In 1987, Hose gave the archive to the V&A in London.
Councillor Adam Ogilvie, Leeds City Council executive member for leisure, said the exhibition was "a major coup" for Leeds.
Queen Elizabeth II by Cecil Beaton - A Diamond Jubilee celebration runs at Leeds City Museum from Saturday until 24 June.