Upper Calderdale flood warning siren system tested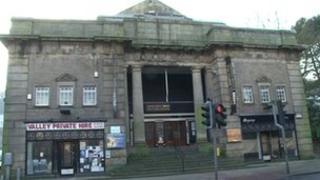 Flood warning sirens are to be sounded in locations around West Yorkshire as part of annual maintenance tests.
On Thursday sirens will be sounded for two minutes in Hebden Bridge, Mytholmroyd, Todmorden and Walsden. No action needs to taken during the alert.
The Environment Agency said the sirens in upper Calderdale are normally used if it is expecting the rivers to flood.
Before the sirens are sounded vehicles with loudhailers will be used to alert residents to the test.
Graham Lindsey, of the Environment Agency, said the sirens would be triggered remotely from its incident room in Leeds.
"Please remember that if you hear the sirens at any other time then they are warning you of a flood," he added.
The sirens have been installed in addition to the agency's Floodline Warnings Direct service.
There are eight sirens, which sound like an air-raid siren, in the area.