Work under way on new reservoir in Leeds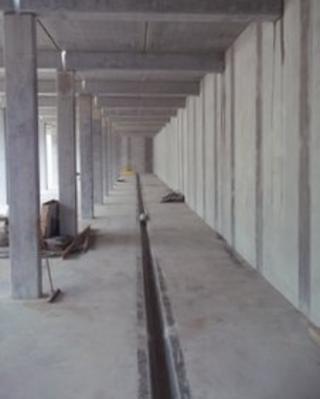 Work has begun on an underground reservoir in West Yorkshire which will hold 1.8m gallons (8m litres) of water.
The £4m reservoir in Moortown, near Leeds, will store the equivalent of three Olympic swimming pools when complete, said Yorkshire Water.
The tank is made out of pre-cast concrete and is expected to be supplying the city's taps by December.
The reservoir will be about 200ft (62m) long and 20ft (6m deep).
Once finished, the concrete shell will eventually be covered over by grass and landscaped.
Yorkshire Water said supply reservoirs are used to store treated drinking water and some have been in operation for almost 100 years.
Project manager Ed Hinton said the tank was part of a £23m investment by Yorkshire Water to replace 16 supply reservoirs across the region by 2015 and improve water quality.