Plans for two incinerators in Leeds approved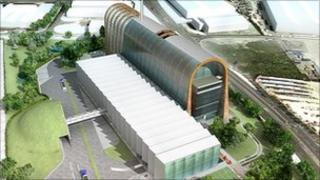 Plans for two waste treatment plants in Leeds have been approved by the city council.
Household waste from across the city will be processed at an incinerator at Cross Green, to be built by Veolia Ltd on behalf of the local authority.
The planning application prompted more than 300 objections from campaign groups and members of the public.
Biffa will also build an incinerator for industrial and commercial waste at Stourton.
The Cross Green plant would recycle the city's household waste to prevent it going to landfill, with the remainder being incinerated.
Councillor Mark Dobson said: "This decision has been years in the making. I've said frequently that we can't afford to continue to bury waste in the ground on financial or environmental grounds."