Respect suspends two councillors in Bradford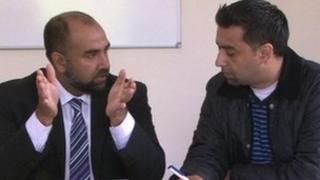 The Respect political party has suspended two of its councillors who sit on Bradford Council.
The party would not say why Ishtiaq Ahmed, who represents the Manningham ward, and Mohammad Shabbir, who represents Heaton, had been suspended.
The party's national secretary Ron McKay said he would not comment on the reasons for the action.
The councillors say they had no warning from either national party managers or local Respect MP George Galloway.
Five people sit as Respect councillors on Bradford council following the local elections in May 2012.